Vratné vstupenky

Odborný průvodce

Rezervujte předem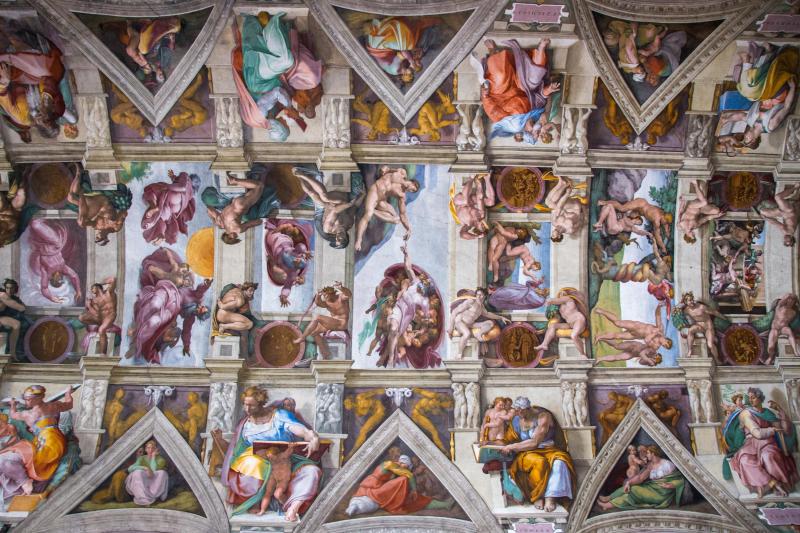 Vatican & Sistine Chapel: Guided Highlights - 4.5 hours
Toto je zcela nový produkt v naší nabídce. Své vstupenky můžete rezervovat již nyní, a to zde. Bližší informace o produktu budou brzy k dispozici.
Skip the line to the Vatican Museums in Rome and get a special in-depth guided tour! You avoid the long lines at the St. Peter's Basilica and see the ceiling of the stunning Sistine Chapel. You also see the Bramante Staircase, visit the Etruscan Museum and see the Pinacoteca Art Gallery. It's a must for anyone who wishes to get as much as possible out of their Vatican tour!
Rezervovat nyní
Fantastické:
5.0
– 2

recenze
Vratné vstupenky Vratné vstupenky
Možnost vrácení vstupenek do 48 hodin před datem představení. Na vrácení může se může vztahovat storno poplatek až 20 % (na vstupenku).
Doba trvání: 4 Hodiny 30 Minuty
Co je součástí?
- Skip the line-ticket to the Vatican.
- Access to the Sistine Chapel and St. Peter's Basilica.
- Access to the Bramante Staircase, the Etruscan Museum and the Pinacoteca Gallery.
- A guided tour.
Adresa
Vatican & Sistine Chapel: Guided Highlights - 4.5 hours
Adresa
The corner of Viale Vaticano and Via Tunisi 00192 Roma Italy
Zákaznická linka

228 880 877
Potřebujete pomoc? Lene Vám s radostí odpoví na Vaše dotazy