Vratné vstupenky

Odborný průvodce

Rezervujte předem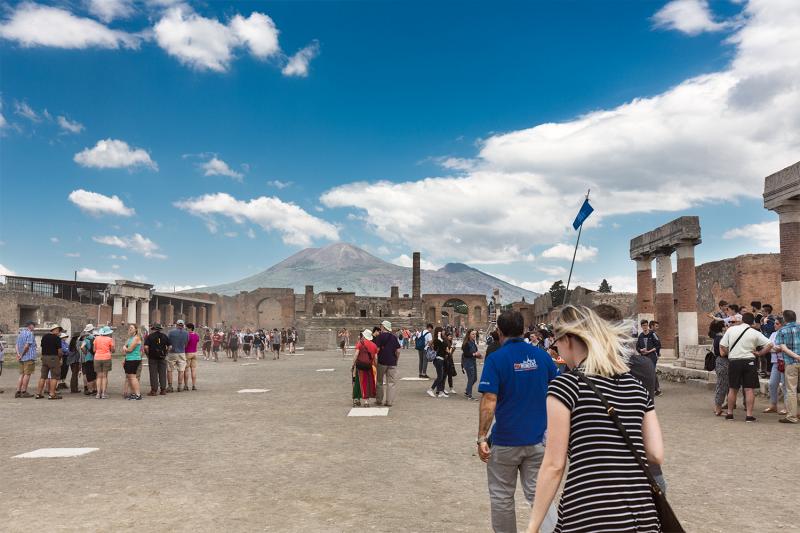 Pompeii Half Day Tour: Guided tour & train
Toto je zcela nový produkt v naší nabídce. Své vstupenky můžete rezervovat již nyní, a to zde. Bližší informace o produktu budou brzy k dispozici.
Why take a long bus journey to reach Pompeii and go back to Rome when you can get to the UNESCO world heritage site and return to the Eternal city with a quick train ride? This is the only tour that allows you to enjoy a comprehensive visit of Pompeii in the morning and still have time to explore in Rome in the afternoon!
Vratné vstupenky Vratné vstupenky
Možnost vrácení vstupenek do 48 hodin před datem představení. Na vrácení může se může vztahovat storno poplatek až 20 % (na vstupenku).
Akceptovány kupóny na mobilním telefonu
Ušetřete čas – nestůjte ve frontě
Co je součástí?
- Tour as per description
- Entrance ticket & reservation fees for Pompeii excavation site
- Guided tour of Pompeii in groups no more than 25 people
- English speaking local guide
- Audio headsets so you can always hear your guide
Čas odchodu
Monday, Tuesday, Thursday, Friday & Saturday at 7:15 AM.
Adresa
Pompeii Half Day Tour: Guided tour & train
Adresa
Piazza dei Cinquecento 00185 Roma Italy
Zákaznická linka

228 880 877
Potřebujete pomoc? Lene Vám s radostí odpoví na Vaše dotazy